Introducing

Make AI deep learning
your new standard
for tissue analysis
Oncotopix® Discovery is designed for anyone, and allows tissue-based researchers to tackle both simple and complex datasets to generate reliable quantitative results needed for breakthrough discoveries and publications.
Find out, how easy it is
Deep learning for all
Easy-to-use AI deep learning is now integrated as standard
in all of our analysis packages and research applications.
See it, Train it, Find it
With Oncotopix Discovery, anyone with an understanding of tissue morphology can train an AI deep learning APP to get accurate and reproducible results.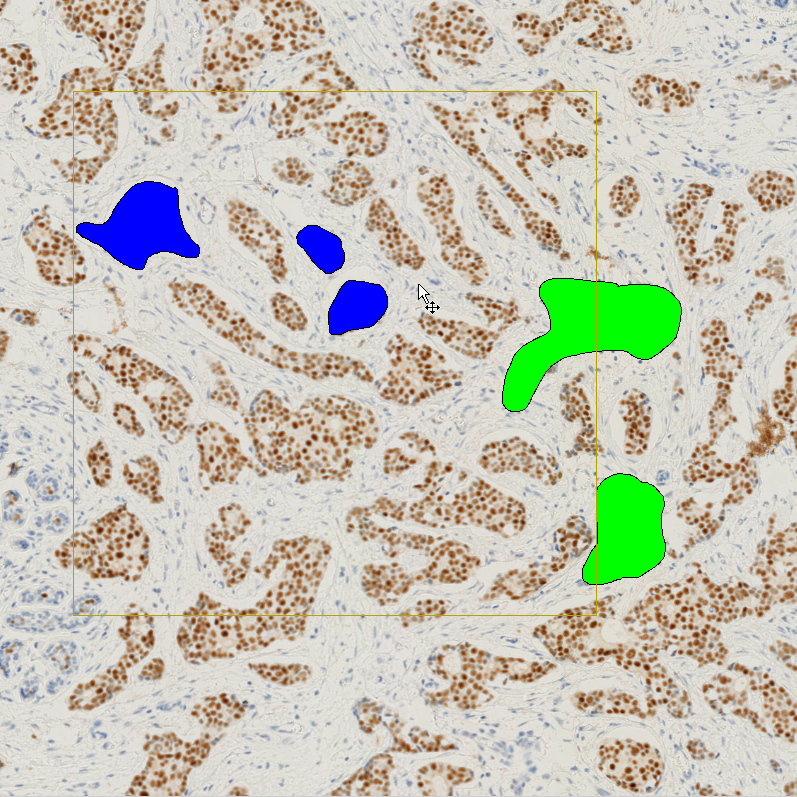 See it
Apply your tissue expertise and annotate the structures you want to identify. Our intuitive drawing tool allows for quick and seamless annotation.
No coding, no time-consuming training,
no image analysis experience required.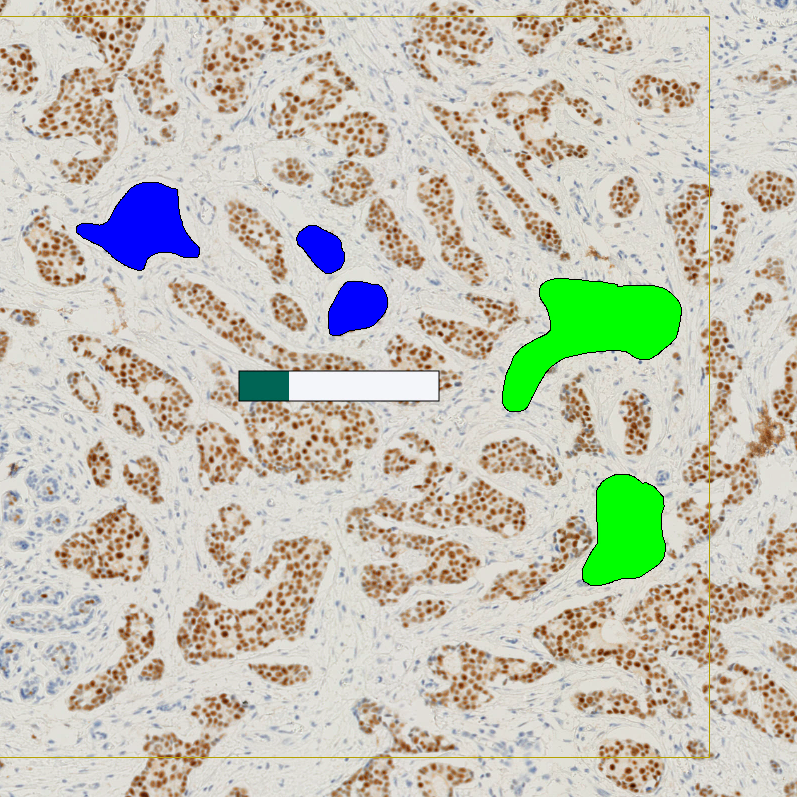 Train it
Leave the rest to Oncotopix Discovery.
The software will characterize the best features to robustly detect your structures even across heterogeneous tissues.
Find it
Once trained, the APP can be applied to large datasets, using batch processing for walk-away analysis.
Our deep learning APPs are designed to be enriched and reused. You can re-annotate regions and the APP will grow with your research.
Pre-trained knowledge
Powerful pre-trained nuclei segmentation APPs, suitable for brightfield and fluorescence applications, can be further tuned for even more specificity.
Best-in-class platform
Oncotopix Discovery is powered by Visiopharm's best-in-class image analysis platform, combining 20 years of tissue expertise with innovative state-of-the-art technology. By combining your scientific knowledge with Visiopharm's analysis expertise, you can generate the reliable quantitative data needed for your research studies and publications.
Use cases
Discover the limitless possibilities for deep learning image analysis.
With automatic identification of tumor regions directly on IHC stained samples, use deep learning to eliminate tedious manual annotations and enable reliable analysis across multiple markers and stains.
Deep learning can automatically identify every glomerulus in all tissue sections, both saving time and increasing reproducibility which allows for more robust downstream analysis of cellular differences.
Deep learning can identify a full range of mitotic figure morphologies, allowing analysis across entire tissue samples and replacing tedious and error-prone manual enumeration approaches.

Our 20 years of tissue experience, patented technology and the latest applications of AI deep learning have empowered thousands of projects, yielding results that produced hundreds of publications and countless scientific breakthroughs.
Yours is next.
The huge benefit of Visiopharm is that you can develop your own custom algorithms a lot more efficiently than you can with other software products. The possibilities are virtually endless.

Stefan Hamann, Ph.D., Principal Scientist at the Translational Pathology Laboratory at Biogen
Learn more