Executive Team
Michael Grunkin, Ph.D.
Chief Executive Officer | Dr. Michael Grunkin is founder and managing director of Visiopharm. He received his Ph.D in image analysis from the Technical University of Denmark in 1993. His post-doctoral work was carried out on Massachusetts Institute of Technology and Harvard Medical School, where he combined a strong theoretical and practical background in image analysis with applications from the life-sciences. From 1996, he was the technical founder of two Danish companies developing advanced image analysis technology for diagnosing osteoporosis and various diseases manifesting themselves on the human retina. In 2001, he co-founded Visiopharm, which is focused on the development of general as well as application-specific image analysis solutions for the life-sciences.
Johan Doré Hansen, M. Sc.
Chief Technical Officer | Johan Doré Hansen is co-founder and CTO in Visiopharm. He received his Master's Degree in image analysis from the Technical University of Denmark in 1995. Until 1999, he developed high-speed industrial inspection systems through his own company, Imaging. One of his major achievements is a hardwood parquet sorting system, which is currently running on several production lines. In 1999, he entered the field of life-science image analysis, and was the driving force behind the development of algorithms for diagnosing diseases manifesting themselves on the human retina. In 2001, he co-founded Visiopharm.
Kristian Dalhof Nielsen
Chief Financial Officer | Kristian received his M.Sc. Economics and Business Administration from the Copenhagen Business School in 2003. His main focus has always been to secure data quality and business support, as well as creating transparency and objectivity in his positions. Kristian has proven instrumental in doing this in different industries such as Fuel, Market analysis, IT and Insulation. Prior to joining Visiopharm, Kristian worked for Rockwool Scandinavia.
Thomas Ahl, Ph.D.
Chief Operating Officer | Thomas joined Visiopharm in February 2018 from a position as Site Lead of the development and production facility of Radiometer in Basel, Switzerland. Thomas Ahl has more than 25 years' professional experience in technology innovation, product development, market evaluation and asset protection. In the last 14 years Thomas Ahl has been driving results using the lean leadership principles of the Danaher business system. Thomas Ahl holds a PhD in immunology and microbiology.
Dirk Vossen, Ph.D.
Chief Diagnostics Officer and Head of Product | Dirk Vossen leads a cross-functional team to develop diagnostic and clinical applications of digital pathology; he is also the Head of Product for the Visiopharm product portfolio. His track record of creating value through innovation in digital and computational pathology spans the entire range of development, from ideation through validation and certification of medical devices, as well as commercialization strategies. Dirk brings over a decade of experience as a global leader in building digital pathology solutions, including development of whole slide image scanners, image management systems, computational pathology applications as well as driving the strategies and execution of clinical programs. Dirk holds a Ph.D. from AMOLF Institute and Utrecht University.
Esther Abels, M.Sc.
Chief Clinical & Regulatory Officer | Esther Abels has a background in bridging R&D, proof of concept, socio economics and pivotal clinical validation studies used for registration purposes in different geographies, for both pharma and biotech products. She brings to Visiopharm a wealth of regulatory and clinical experience specializing in bringing products to clinical utility. Esther currently also leads the Digital Pathology Association (DPA) Regulatory and Standards Taskforce and FDA collaborations to drive regulatory and standard clarifications for interoperability and computational pathology in the field of digital pathology. She is also a co-founder of the Alliance for Digital Pathology. Esther holds a MSc in Biomedical Health Science from Radboud University Nijmegen.
Louise Armstrong, Ph.D.
Chief Commercial Officer | Louise joined in May 2019 to lead the global commercial organization, supporting Visiopharm's strategic growth initiatives. Louise has two decades of imaging and analysis experience and has successfully commercialized cellular and tissue imaging systems, software and services, building commercial teams and partnerships across Europe, the Americas, and Asia-Pacific. Louise has previously held several senior global sales and product management positions in PerkinElmer and Andor Technology. Louise is a Fellow of the Royal Society of Chemistry (FRSC), a Chartered Chemist (CChem) and has a Ph.D. in Analytical Chemistry.
Adrian Arechiga, Ph.D.
Chief Marketing Officer | Adrian Arechiga leads the marketing team, where he defines product, marketing and brand strategy. Adrian brings international experience and knowledge of the life sciences, diagnostic and biopharma markets. He has built his career spanning technical sales, global product management, global marketing, and brand development roles. Adrian holds a Ph.D. in Molecular Immunology, an MBA in Sustainable Management and an Executive Certification in Digital Marketing Strategies.
Board of Directors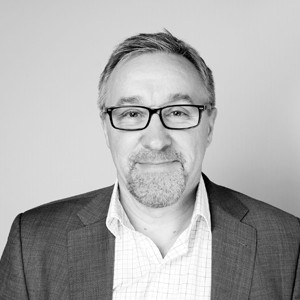 Patrik Dahlén
Chairman Patrik Dahlén has spent the past 30 years of his career in life science and diagnostics. For 16 years he worked with PerkinElmer in various positions such as R&D, marketing and business management. In the last 15 years Patrik has worked as the CEO for various companies including Dako, NeuroSearch, BioImage and Immunodiagnostics Plc. Patrik has a broad experience as a board member, and has served as the Chairman of the Board in several companies like Olink Biosystems, Proxeon, and Sophion with successful exits as a result.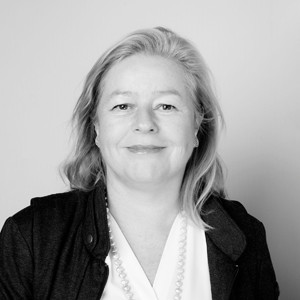 Susanne Høiberg, Dr., European Patent Attorney
Board Member Dr. Susanne Høiberg is CEO, board member and Partner in the IP law firm Høiberg. Dr. Høiberg entered the IP profession in 1990 with a Copenhagen based intellectual property firm. Høiberg IP Law firm was founded by Dr. Høiberg in 1995. Dr. Høiberg specialises in patent portfolio strategy and innovation management within the areas of biotechnology, medicine and medico-technology with issues that range from prosecution globally, licensing, collaborations and technology acquisitions, patent validity and infringement. Dr. Høiberg graduated from medical school at University of Copenhagen in 1988, and worked as a medical doctor in Glostrup Hospital as well as cancer researcher before entering the IP field. Dr. Høiberg teaches IP in CEIPI Denmark and gives lectures and seminars on various IP issues. Dr. Høiberg is a member of the Danish Patent Agent Association, FICPI as well as the European Patent Institute.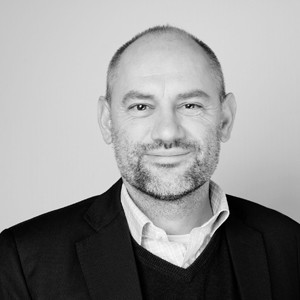 Thomas Weilby Knudsen, M. Sc.
Board Member Thomas Weilby Knudsen is the managing partner of NorthCap Partners (www.northcappartners.com). He has been in venture capital since 2002. Prior to joining venture capital, Thomas Weilby Knudsen, has an operational background from ERP consulting, IT and telecoms, and held several senior management positions at TDC and Cybercity. Thomas Weilby Knudsen has extensive experience in establishing new businesses within Internet and telecom across Europe. Thomas Weilby Knudsen holds a M.Sc. degree in Economics (Finance and business administration) from University of Aarhus. Thomas Weilby Knudsen has board experience from TDC Hosting (eStructure), Kapow Technologies, Octoshape, Intelepeer, Nangate, among other IT companies.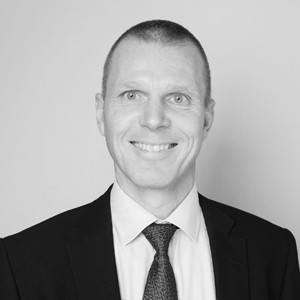 Henrik Stender
Board member Dr. Stender is owner of Stender Diagnostics, which specializes in the transition of innovative research technologies into commercial in vitro diagnostic (IVD) products. As co-founder of AdvanDx he served as VP of Research & Development until 2011. Prior to AdvanDx, Dr. Stender was Director of Microbiology at Boston Probes, which was acquired by Applied Biosystems in 2001. Before joining Boston Probes in 1998, he was project manager at DAKO and inventor of the first PNA-based test for infectious diseases. Dr. Stender has 20 years of experience with all aspects of developing diagnostic test kits. He has spearheaded the transition of the PNA technology from an academic curiosity to powerful diagnostic tools with documented improvements in patient care supported by numerous FDA clearances, patents, publications in scientific journals and presentations at international meetings. Dr. Stender holds a M.Sc. in chemical engineering and a Ph.D. in immunology, both from the Technical University of Denmark, and he received his Bachelor degree in commerce from Copenhagen Business School.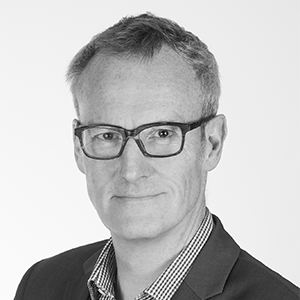 Martin Bonde, Ph.D
Board member Martin Bonde is an entrepreneur-in-residence at BiOrigin (a Novo Seeds company). He holds a Ph.D. in Chemical Engineering from the Technical University of Denmark as well as a Graduate Diploma in Business Administration from Copenhagen Business School. Martin started his career in Dako AS, followed by Ostemeter Biotech AS (CEO), Torsana Biosensor A/S (founder and CEO), Celtor Biosystems Inc (EVP), Combio A/S (CEO), Natimmune A/S (CEO), Aros Pharma ApS (founder and CEO), Epitherapeutics Aps (CEO) and most recently Vaccibody AS (CEO). His experience includes fundraising, a significant number of transactions within business development, trade sales, mergers & acquisitions as well as management of research and development. He has board experience from Orphazyme A/S (Nasdaq-OMX: OPRHA), BioInnovation Institute (Board under establishment in the Novo-Nordisk Foundation), DANSK BIOTEK (Chairman 2012-2018), Aros Pharma ApS, and MycoteQ ApS.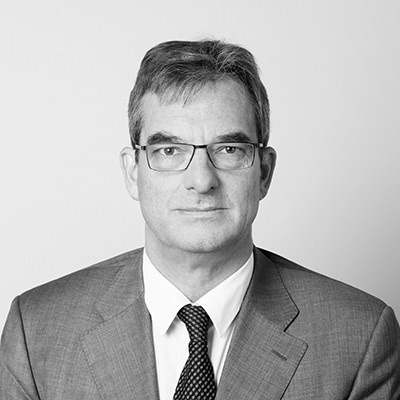 Claus Berner Møller, MD G.P.
Board member Claus Berner Møller is Vice President, Danish equities at ATP. He graduated as MD from the University of Copenhagen in 1989. He worked as a medical doctor for 6 years and became a qualified specialist in general medicine. In 1995 he started as an analyst at Unibørs, which later became a part of Nordea securities, where he focused on the Health Care industry in the Nordic countries. In 1998 Claus changed position to Bavarian Nordic as VP of Investor Relation and Strategy Planning and in 2000 he started at ATP. His experience includes mergers and acquisitions, initial public offerings, trade sales and business development. Claus Berner Møller has board experience from Natimmune AS and Hefacos Holding AS.
Senior Leadership
Amanda Lowe
Managing Director, Americas Amanda Lowe a veteran in digital pathology, leads the US based team and manages all operations within the Americas. She received her BA from Michigan State University and the Eli Broad School of Business in 1999, and became Six Sigma Green Belt, Lean, and Black Belt certified for healthcare through Villanova University in 2011.
In 2004 Ms. Lowe began her career in digital pathology as the National Sales Manager for Bacus Laboratories, Inc one of the first digital pathology companies on the market. Bacus Laboratories was acquired by Olympus America, Inc in 2006 and Amanda continued her digital pathology career with Olympus. In 2009, Amanda founded Digital Pathology Consultants; a consultancy firm who advised commercial digital pathology companies and digital pathology end users within the healthcare, research, and biopharmaceutical markets. Digital Pathology Consultants was acquired by Visiopharm in December 2012 to power the growth and development of Visiopharm throughout the Americas.
Martin Kristensson, M.Sc.
Senior Vice President, Sales Europe Martin Kristensson is responsible for sales in Europe and leading the EU based sales team. He received his M.Sc. in Biomedical Engineering from the Technical University of Denmark in 2011, specializing in Signal and Model-based Diagnostics, combined with Image Diagnostics and Radiation Physics. In 2014, he became a certified Project Manager.
Together with his team, he coordinated the development of Visiopharms clinical products, and the change management processes used to implement the tools in the daily clinical routine across Denmark. In close collaboration with colleagues and customers, he continues to investigate new applications of image analysis within pathology, pursuing new ways of offering standardized high-quality data and diagnosis.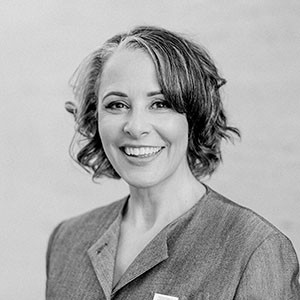 Marylou Tyler
Executive Vice President – Revenue Strategy and Demand Generation Marylou Tyler is part of the Sales Leadership Team. She joined in February 2020 to build a scalable, growth-driven sales development program.
With a history of optimizing the sales process and implementing predictable new sales opportunity engines, Marylou brings over 30 years of experience in developing effective and sustainable sales process strategies for clients such as MasterCard, Apple, Outreach.io, and Talend.
Together with the global sales development team, she builds core selling skills and mindset, while supporting new sales development managers to build their management skills.