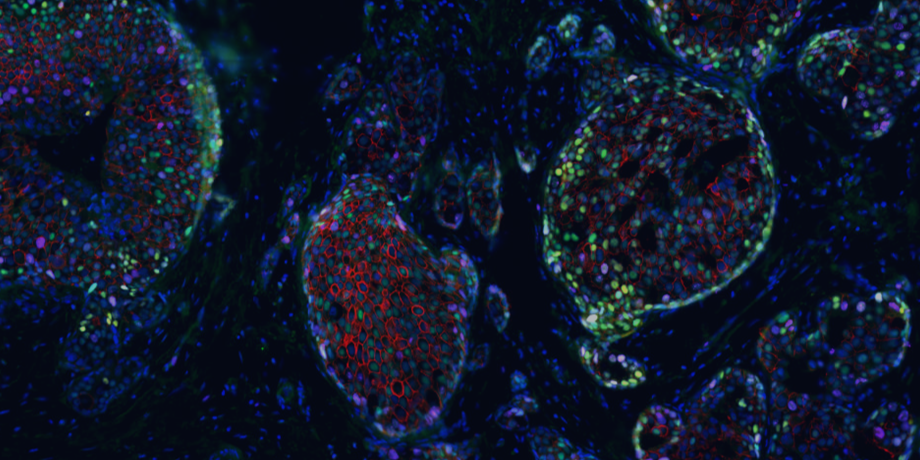 Digital Transformation in Pathology / Why and how is AI taking over the tissue image analysis field?
Digital Transformation in Pathology podcast by Dr Aleksandra Zuraw from Digital Pathology Place – sponsored episode by Visiopharm.
With AI developing at an increasingly rapid pace, as we kick off a new year, we ask: Why and how is AI taking over the tissue image analysis field?

Listen to learn about:
What's changed in AI image analysis
The differences between classical image analysis v AI image analysis
The benefits of deep learning AI
How AI image analysis can be performed without previous image analysis experience
What's next for AI image analysis
Other ways to listen

Apple Podcasts | Spotify

Machine learning is not a new technology, but it started to revolutionise pathology relatively recently. The ideal combination of untapped, abundant pathology data necessary to leverage machine learning and the relevance of pathology applications has drawn scientists to this field and caused an artificial intelligence (AI) explosion.
The deep learning explosion started with the CAMELYON challenge which served as a proof of concept for the technology. The algorithms performing best in breast cancer metastasis detection in lymph nodes were all deep learning based. This success combined with greater accessibility of whole slide scanning and recently accessibility of open-source deep learning frameworks led us to where we are today.
In this episode of Digital Transformation in Pathology, Dr Aleksandra Zuraw interviews Visiopharm's Jeppe Thagaard, Team Lead for Computer Vision and AI Engineer to discuss why and how is AI taking over the image analysis field and if there is still space for classical image analysis methods.
Thagaard, who has a degree in biomedical engineering, reveals how a personal event led him to pursue a career in digital pathology, and explains what's changed in AI image analysis since then, how deep learning solves problems we could not solve before, and where AI in digital pathology is heading from here.

Length: 24 minutes.