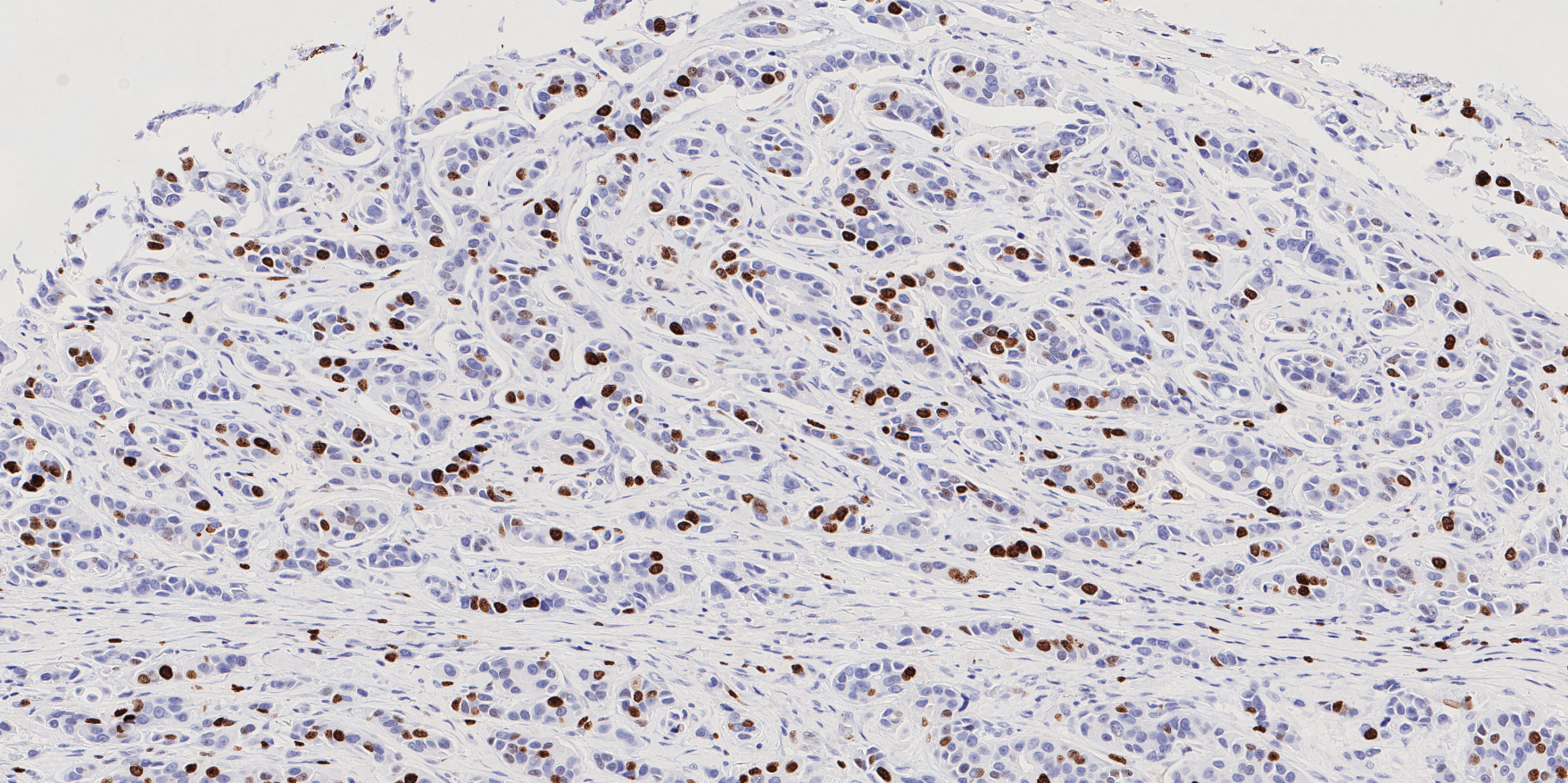 UK NEQAS and Visiopharm expand successful collaboration to improve patient safety
Visiopharm and UK NEQAS for Immunocytochemistry and In-Situ Hybridisation today announced that they have expanded their successful and longstanding collaboration to improve tissue biomarker assessment, with the ultimate goal to increase patient safety. The expansion will give UK NEQAS access to Visiopharm's Qualitopix platform, which uses AI for objective assessment and increased standardisation for key biomarkers.
Image-based tissue biomarkers provide critical insights for cancer diagnostics and the selection of optimal treatment strategies for cancer patients. Recent breakthroughs in immuo-oncology will further increase the importance of these spatially resolved tissue biomarkers.
A challenge with the use of tissue biomarkers relates to staining quality in diagnostic pathology labs. Insufficient staining quality may lead to incorrect test results, which have significant socioeconomic costs, and consequences for the patient. Furthermore, stain quality also impacts the result of AI analysis, a fact that seems to be largely ignored by the digital and computational pathology community.
Pathology labs manage the quality of these tests using visual inspection of samples and reference tissues, and by participation in quality schemes with External Quality Assessment (EQA) organisations. Leading European EQA organisations, such as UK NEQAS and NordiQC, have documented failure rates in proficiency testing among routine diagnostic pathology labs can be as high as 30% for certain biomarkers.
Dirk Vossen Chief Diagnostic Officer at Visiopharm says: "With Qualitopix, Visiopharm has developed a platform that use the power of AI in combination with standardised reference samples to objectively quantify stain quality. Pathology labs now get insight into fluctuations and trends in their stain quality that have previously been difficult to identify."

EQA provides labs with an indicator of their proficiency against carefully selected reference standard, and careful review by a panel of objective experts. Such quality programs are offered for a range of important tissue-diagnostic biomarkers labs that are failing proficiency tests are offered stain-protocol review and re-testing. Quality programs offered by EQA's such as UK NEQAS have demonstrated the ability to improve the pass-rate over time across a larger group of diagnostic pathology labs. While the EQA programs have been very successful, their work is extremely labour intensive and time consuming. They are therefore only able to offer Quality Runs for biomarkers a few times a year.
Andrew Dodson, Director, UK NEQAS for Immunocytochemistry and In-Situ Hybridisation says: "With access to the technology offered by Qualitopix, we will be able to mitigate several of the most time consuming and costly steps and improve both our capacity and the quality of feedback, to the benefit of our participants. We look forward to the collaboration with Visiopharm, making UK NEQAS the first EQA to deploy AI in taking proficiency testing to the next level."
Visiopharm and UK NEQAS have closely collaborated for close to a decade.
Michael Grunkin, CEO, Visiopharm says: "We are delighted to expand our collaboration to include Qualitopix. Qualitopix can also be used as a collaborative platform between pathology labs and UK NEQAS, whenever there is a need to discuss and seek advice regarding, for example, staining protocols and standardisation."