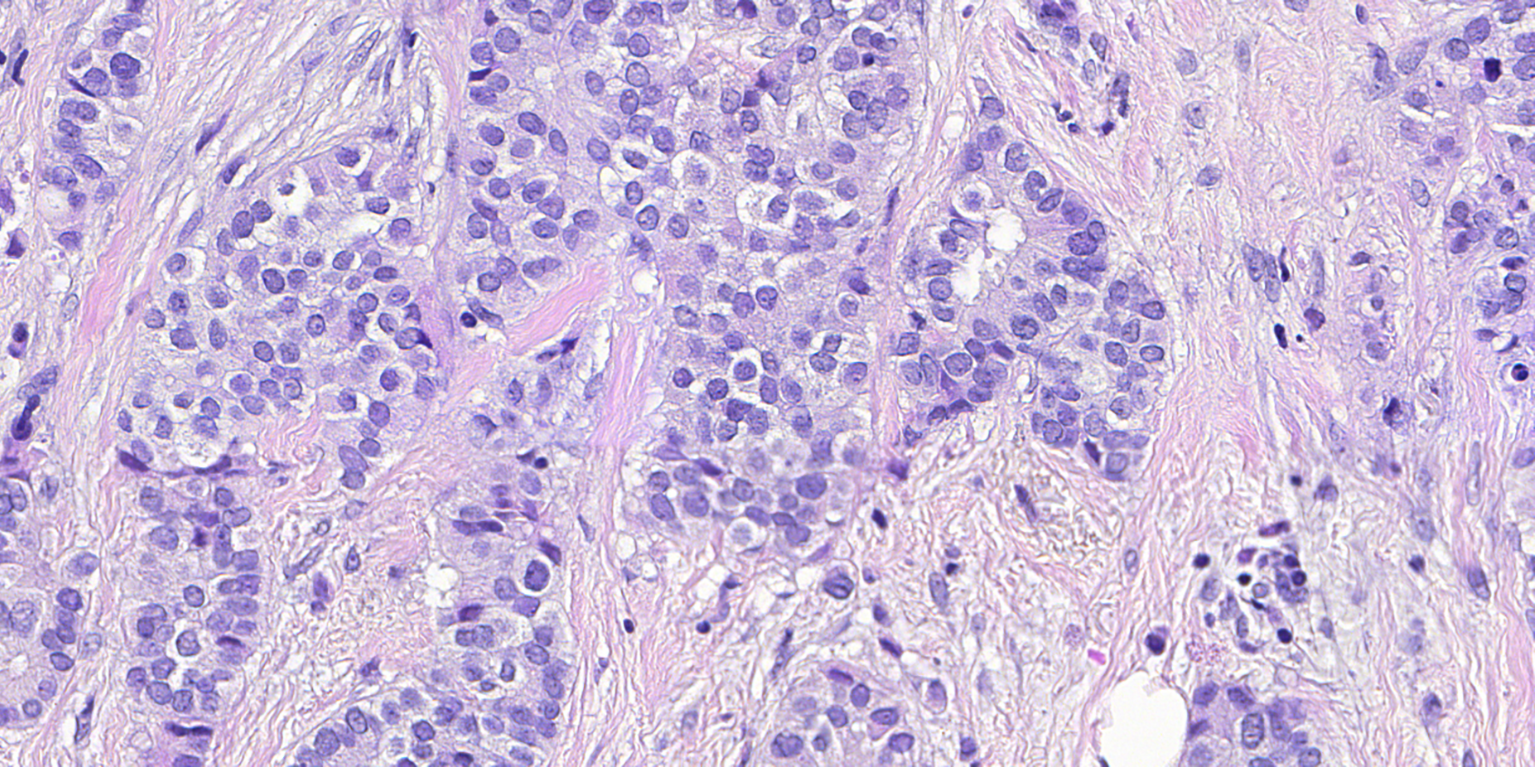 Granted patent makes AI and deep learning truly scalable for the field of pathology
Visiopharm has been granted the European patent, Method for labelling histopathological images and training deep learning models, EP3639191. The patent is still pending in the US and other jurisdictions.
For a relatively broad range of applications, the method is addressing one of the most significant bottlenecks in the development of new Deep Learning applications for pathology, which is obtaining training annotations. For such applications, the method will eliminate this rate-limiting, time-consuming, and costly step. An example of the utility of this method is published in Automated Quantification of sTIL Density with H&E-Based Digital Image Analysis Has Prognostic Potential in Triple-Negative Breast Cancers.
Whenever a Deep Learning Network is required to recognize certain structures in stained tissue sections, training typically relies on hand annotations by several experienced pathologists, sometimes followed by an adjudication session for cases with disagreement. Such datasets are inherently noisy, due to unavoidable inaccuracies, concomitantly requiring larger datasets to statistically 'cancel out' the noise components.
The method proposed here, can be used whenever the structures of interest can be labeled with IHC, whether it is BF of IF. Structures labeled in this way are typically very easy to segment with image analysis. The regions can then be transferred to either a serial section, or a serially stained section, where they are used as training annotations.
This critical step relies on Visiopharm's global patent for Virtual Multiplexing method described in the European Patent Office and US, where two or more slides that can be aligned at very high speed and accuracy.
Jeppe Thagaard, head of AI, Visiopharm said:

"This method does not only lower the cost and time of manual annotation, but it also allows us to create training data sets with much higher annotation consistency – one of the most important aspects of developing deep learning-based applications. This, in turn, has the potential to greatly reduce the volume of training data required to achieve sufficient clinical performance of the DL network."
Johan Doré, CTO, Visiopharm said:

"This is the kind of breakthrough we need to dramatically accelerate the creation of diagnostic decision support- and quality control content for our Image Analysis Management System. The Oncotopix IAMS is scanner agnostic, and also plugs agnostically and directly into any digital pathology workstream, whether it is driven by a LIMS or a PACS."