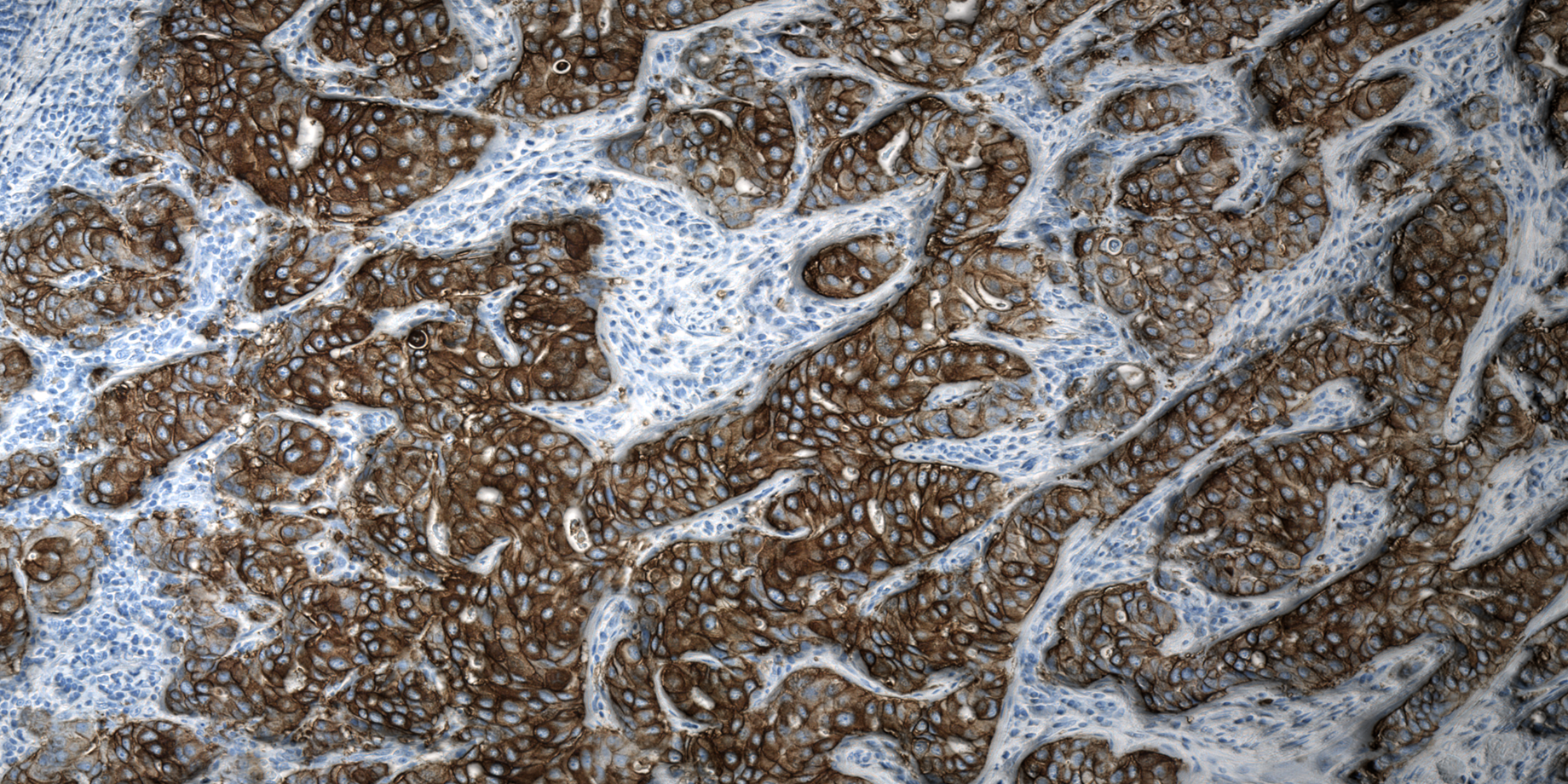 Digital Transformation in Pathology / Why and how should digital pathology be implemented into clinical practice?
Digital Pathology Podcast by Aleksandra Zuraw from Digital Pathology Place – sponsored episode by Visiopharm.
In today's episode, Dr Aleksandra Zuraw, is talking to Dr Ralf Huss about digital pathology in clinical practice. Listen to the podcast to understand the following topics:
What are the most significant benefits of going digital?
How to start your digital pathology journey
Will pathologists be forced to accept the digital transformation?
How is digital pathology key for the assessment of complex biomarkers and the advancement of Immuno-oncology programs?
Other ways to listen

Apple Podcasts | Spotify

Implementing digital pathology into clinical practice is a significant endeavor and a decision not taken lightly by pathology laboratories. Dr. Ralf Huss, the chairman of Visiopharm's advisory board, shares his view on why and how digital pathology should be implemented into clinical practice. His unique perspective comes from all corners of the pathology world, from academia, big pharma, small startups, and hospital practice.
The key to helping labs go digital is to provide interoperable tools that can embed into a functioning pathology workflow. All hospitals and pathology laboratories need or may have a lab information management system (LIMS) and have a functional IT infrastructure and other tools that are there to stay. The new tools need to have an open interface and be interoperable with the old ones. Only this approach will grant the vendors success, analogous to the vendors in the radiology space, who quickly realized that even the best standalone equipment will never be as good as to toss all the existing infrastructure.
Even though the digitalization tools have been available for over two decades, only few institutions went fully digital. The lack of interoperability of the new and old pathology systems plays a significant role in slowing down the digitalization process.
Most institutions going "fully digital", defined as the entire workflow (from tissue collection to reporting the results) having accessible digital information attached to its every step, will not be immediately possible. The transition will happen slowly, as an evolution rather than a revolution. The interoperability of digital pathology systems with the rest of laboratory equipment and infrastructure will play an essential role in deciding whether to go digital soon.
For now, some labs can decide to stay analog and still thrive; however, in the long run, the advances in medicine themselves will force pathologists to go digital. As the disease biomarkers increase in complexity, pathologists will require more and more help from image analysis and advanced analytic tools. However, to be truly helpful, these tools need to be user-friendly, robust, and standardized.
Visiopharm is striving to provide such tools. With its image analysis solutions, the company is aspiring to be a part of an integrated pathology workflow and support pathologists where they currently are.