Companion diagnostic biomarkers have become critical gatekeepers to the development and prescription of new personalized drugs. They are required for patient stratification in clinical trials, regulatory approval, market access of drugs, and treatment selection once the drug is approved. The increasing demand for tissue diagnostics offers multidimensional and spatially resolved information to understand better and score the tumor microenvironment and immune landscape. Existing examples of tissue biomarkers used in current routine diagnostics for breast cancer or immune therapy are part of standard protocols for treatment selection. Still, several challenges related to a lack of standardization and high variation in the tissue samples' preparation and interpretation must be mitigated.
Part one:
In the first part of this seminar, Dirk Vossen, Chief Diagnostics Officer and Head of Product, will discuss the types and magnitude of these challenges and potential solutions in precision pathology using digital image analysis based on artificial intelligence. Some of these solutions are tested and proven, while others are in the proof-of-concept stage. With this overview, Dirk will demonstrate and recommend a path forward for mitigating current limitations in using clinical IHC assays.
Part two:
In the second part of the seminar, Esther Abels, Chief Clinical and Regulatory Officer, will discuss the regulatory pathways for digital and precision pathology. She will explore what drives the regulatory pathway, how clinical adoption barriers in digital pathology could be overcome, and the current regulatory landscape in the digital pathology field.
Presented at USCAP 2021 on March 17th.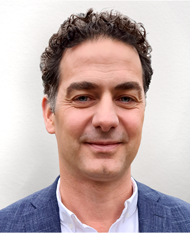 Dirk Vossen, Chief Diagnostics Officer and Head of Product, Visiopharm
Dirk Vossen leads a cross-functional team to develop diagnostic and clinical applications of digital pathology; he is also the Head of Product for the Visiopharm product portfolio. His track record of creating value through innovation in digital and computational pathology spans the entire range of development, from ideation through validation and certification of medical devices, as well as commercialization strategies. Dirk brings over a decade of experience as a global leader in building digital pathology solutions, including development of whole slide image scanners, image management systems, computational pathology applications as well as driving the strategies and execution of clinical programs. Dirk holds a Ph.D. from AMOLF Institute and Utrecht University.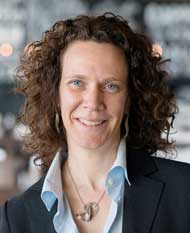 Esther Abels, Chief Clinical & Regulatory Officer, Visiopharm
Esther Abels has a background in bridging R&D, proof of concept, socio economics and pivotal clinical validation studies used for registration purposes in different geographies, for both pharma and biotech products. She brings to Visiopharm a wealth of regulatory and clinical experience specializing in bringing products to clinical utility. Esther currently also leads the Digital Pathology Association (DPA) Regulatory and Standards Taskforce and FDA collaborations to drive regulatory and standard clarifications for interoperability and computational pathology in the field of digital pathology. She is also a co-founder of the Alliance for Digital Pathology. Esther holds a MSc in Biomedical Health Science from Radboud University Nijmegen.
Please note, Esther Abels no longer works at Visiopharm.