Join UK NEQAS for a special webinar on External Quality Assessment (EQA) services. Learn about their innovative approach to assess staining quality and detect potential problems in labs inside and outside the UK. Thanks to their collaboration with Visiopharm, they have integrated AI into the workflow, revolutionizing the monitoring of key biomarkers Ki-67 and PD-L1 in breast cancer samples. Don't miss this chance to see the latest advancements in laboratory assessment and how they could benefit your organization.
How the EQA assesses biomarker staining
How digital image analysis improves staining assessment
How detailed analysis reports robustly identify staining issues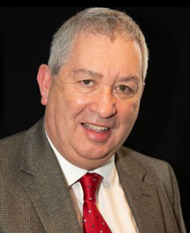 Andrew Dodson, Director, UK NEQAS ICC & ISH
Andrew Dodson has been a Board of Assessors Member since 1995 and became Scheme Deputy Director in 2007. He has been with the NHS since 1981, qualifying as a Biomedical Scientist in Histopathology while working at St. George's Hospital in London in 1984. In 1990, he moved to Liverpool and ran the Immunocytochemistry and Molecular Pathology services at the Royal Liverpool University Hospital until 2013.
He then returned to London for a role as Senior Research Clinical Scientist in the Breast Cancer Research Unit at the Royal Marsden Hospital. In 2007, he took the post of Deputy Director at UK NEQAS for Immunocytochemistry and In Situ Hybridization (ICC & ISH). In 2018, he was appointed as its Director.