Our mission is to transform pathology through AI-based image analysis and workflow standardization
Our promise
We have the most comprehensive tissue experience in the industry
Two decades of partnering with thought leaders to discover, understand and mitigate sources of error from biopsy to data, leading to breakthroughs in tissue data mining tools, precision, workflow and automation.
Make AI deep learning your new standard for tissue analysis
Learn more about our new Oncotopix® Discovery,  designed to be easily used by any scientist in research, for both simple and complex datasets.
Our complete image analysis workflow for all your multiplexed image analysis needs
Learn more about image analysis & tissue mining in multi- and highplexed images – mine your data for clinically relevant patterns that lead to disease insight and transform your research tissue images into knowledge.
…more intelligent standardization
Learn more about image analysis CE-IVD APPs and workflows – shift the paradigm on standardization with AI-driven pathology solutions that provide diagnostic decision support.
…more standardized digital workflows
Going digital may feel like a big step. Let us show you how to digitize your pathology workflow.
Discover our APP Center
Image analysis expertise in your hands.
The APP Center is your gateway to our extensive library of ready-to-run AI-based APPs as well as APPs that scale to meet your needs.
Access the library of over 120 solutions.
Take a deep-dive
into our capabilities
Learn more about our powerful image analysis software for research pathology and diagnostics.
Explore our
Knowledge Library
Browse through our library of publications, guides, webinars and posters and learn about digital pathology and how our software supports our customers.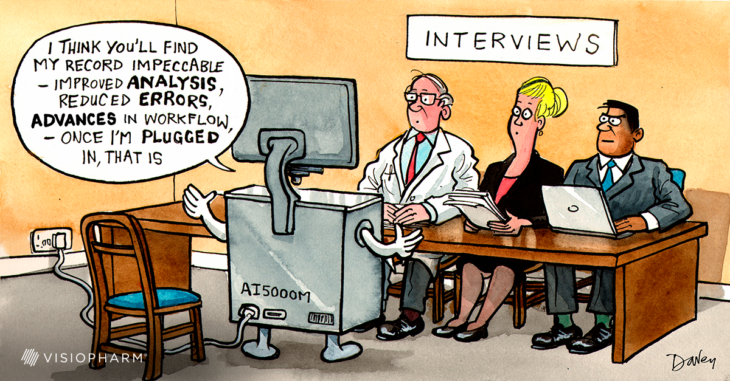 Visit our campaign site to see
#VisiopharmCartoons
Unlock the benefits of a digital pathology workflow.
Latest news